Massage - Zurich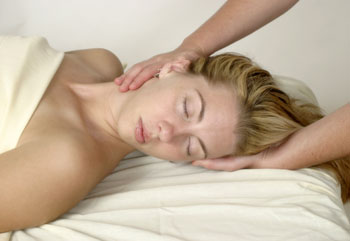 Classical Swedish massage
Swedish Massage, Shitatsu, Reflexology
Are you looking for someone who provides massage in Zurich? Lynn Watkins at Symetris does an excellent job of massaging away all that daily stress and tension. She's medically trained, and also works as a Pilates instructor, so her knowledge of anatomy and the workings of your various muscles could be of great benefit to you.
I visit her regulaly for a massage, especially after travel or just when I'm feeling a little stiff. I often spend a lot of time in front of the computer, so it is good to get straightened out every now and then. An ounce of prevention is worth a pound of cure as they say.
Lynn also offers Shiatsu and reflexology treatments in addition to classical Swedish massage. She is located right in the heart of Zurich Seefeld between Höschgasse and Hegibachplatz and speaks both English and German.
Feel free to visit her website for more information.